& OTHER MUSLIM QURBAANS AROUND THE WORLD
Kurdish, Palestinian, Afghani, Bosnian, Bahraini, Syrian, Yemeni...???!
Lux Aeterna
from
Requiem
May everlasting light shine upon them, O Lord,
with Thy saints in Eternity, for You are The Merciful.
Grant them eternal rest, O Lord!
And may everlasting light shine upon them!

* * *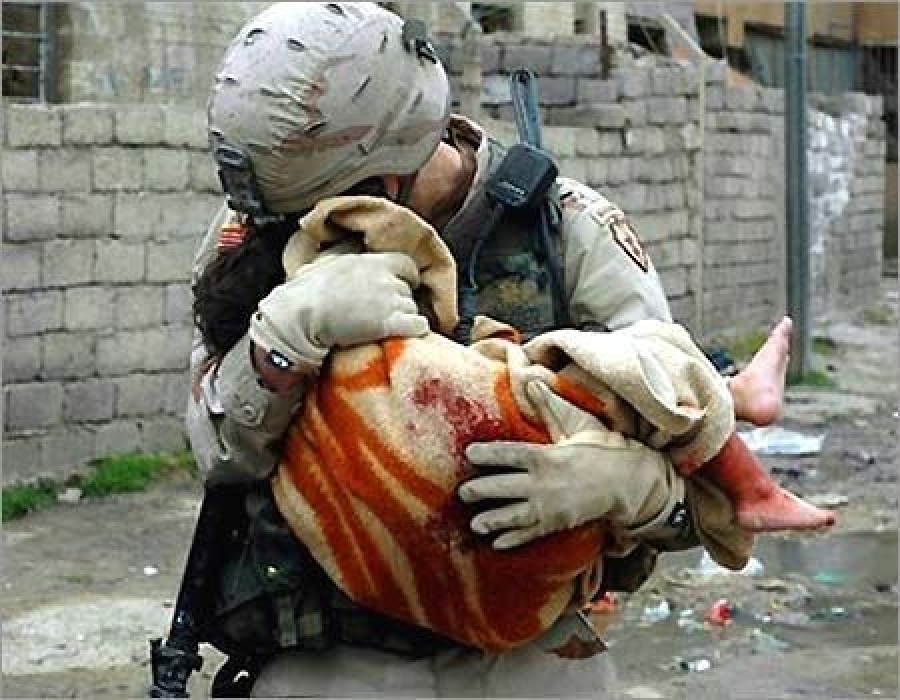 And my own prayer arising from the saddest bit which I ever cried out,
amid Iraqi Armageddon, at first sight of the above photograph:
Let eternal Allah's Rahmah be upon this innocent Iraqi lamb
May Lord, the Unique, grant him His infinite Jannah!
And may  this soldier's genuine shame&remorse&sorrow be an amulet
for the stable peace among all people of the world!
Amen!
In Sarajevo,
amidst the madness spreading arround the world as a pestilence
On Tuesday, December 27, 2016.